A CLOCK THAT TELLS THE TIME WITH WORDS… NOT NUMBERS!
Custom Art Word Clocks with LED illumination for low power consumption and longer lifespan with unlimited colour and design possibilities.
At first glance you don't realise what you are seeing and are pleasantly surprised and impressed that the piece of art you see before you is actually a clock!  Stylish and functional, these Word Clocks with LED illuminated words can be wall hung or free-standing in desktop format.
These unique time pieces are ideal for home or business décor accessories for discerning home and business owners and also make stunning gifts.  Great conversation starters – guests are always amazed.
They offer the discerning home owner the opportunity to own a one-of-a-kind, customised time piece to display in their home or business.  Wall hung or recessed to suit the setting, our custom art word clocks stand out as something very different…a talking piece.   At first glance the viewer does not realise exactly what is being shown and is pleasantly surprised and impressed with what is revealed!
It is not about telling the time but about reading the time!  All on a modern clean façade with carefully chosen typeface and font to portray a product of class and quality.
Let your imagination be the inspiration to your one of a kind digital clock!
Standard Square Clock 460 x 460mm
Customisable Large Clock 610mm x 460mm
Deskotop Square Clock 140mm x 140mm
Customisable 350 x 150mm design area
Customisable design options on all clocks.
Wall mounted units, can also be recessed.
Standard as well as branded design options
Standard Arial font to enhance readability
Low voltage wall mounted power pack
1.5 metre power cable
Manufactured to the highest standards in accordance to ISO9002 guidelines.
Full repair workshop facilities available.
Material Options: Acrylic (Perspex) | Titanium Mirror |Sandblasted Mirror |Vinyl Acrylic 
Acrylic colour options: Solid black/white/red/blue/grey/lime green
Acrylic metallic paint finish options:  Metallic paint finish in rose gold/silver/gold/champagne
CLOCK SIZES AND DESIGN OPTIONS
STANDARD SQUARE FORMAT
460mm x 460mm |  40mm deep
Acrylic clock face colour options – Matched to customer's request
Acrylic metallic paint finish options – Rose gold/silver/gold/champagne
Fully customizable or personalised – High resolution photo/artwork to be supplied*
(Artwork included in price)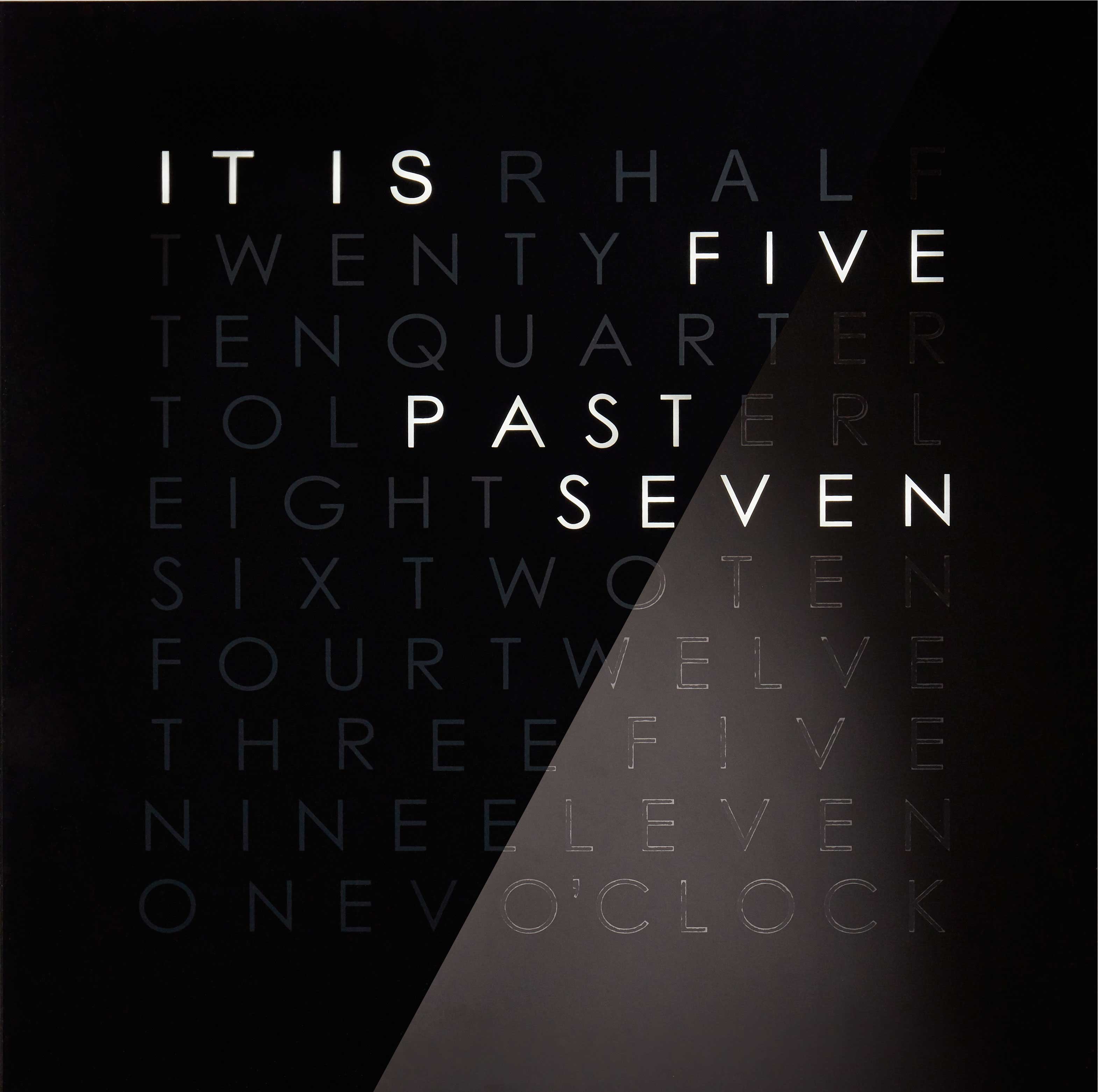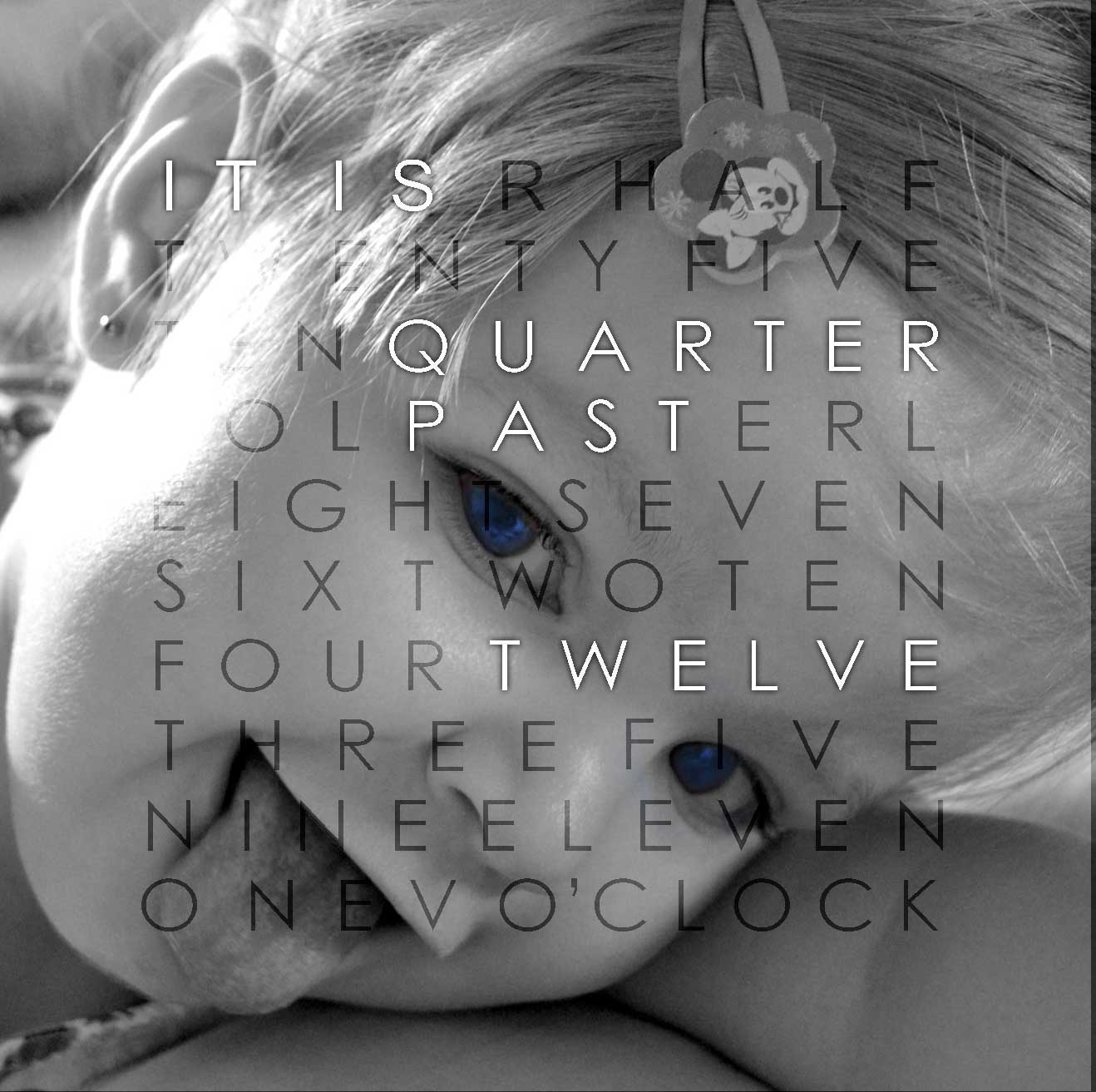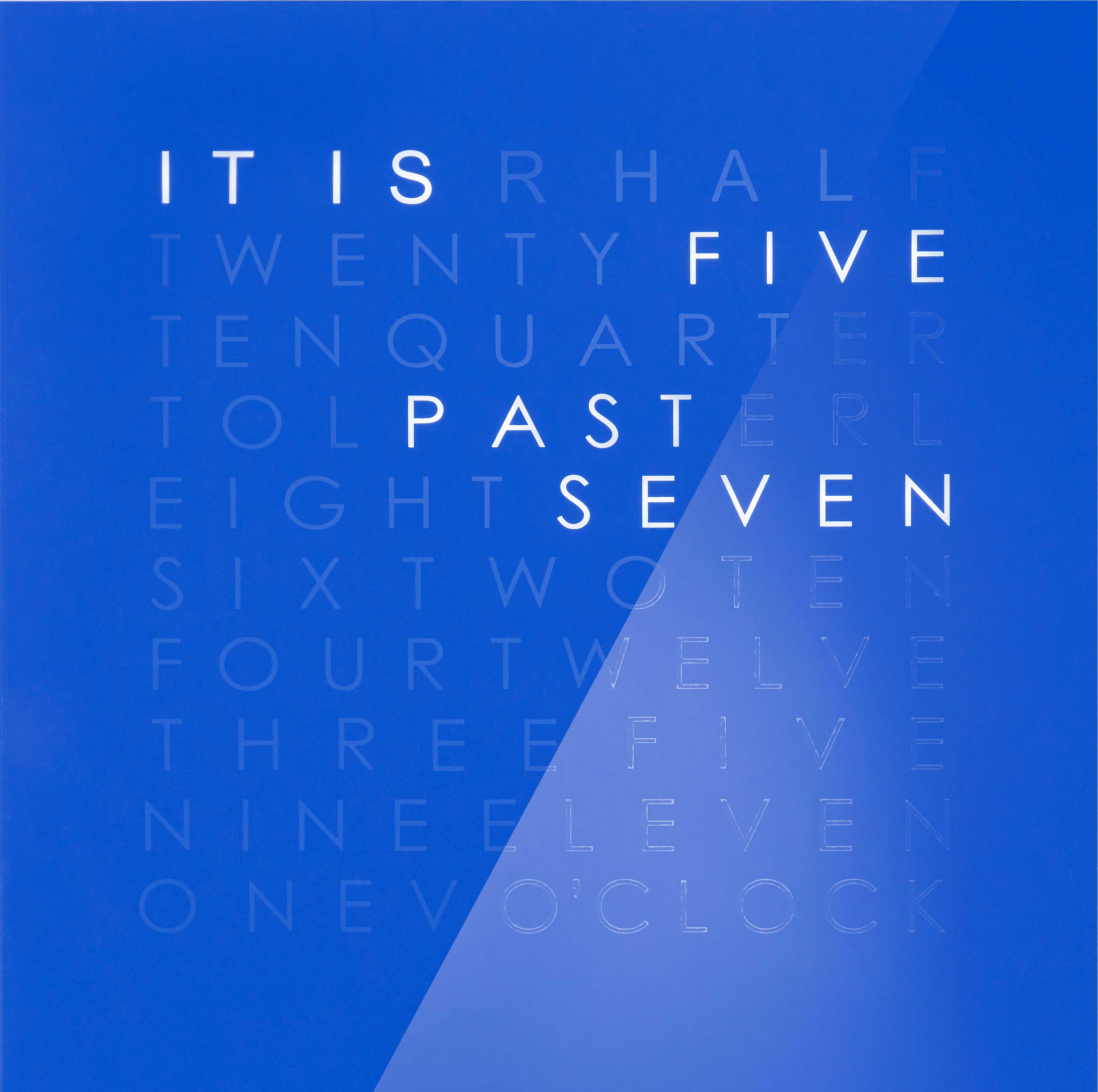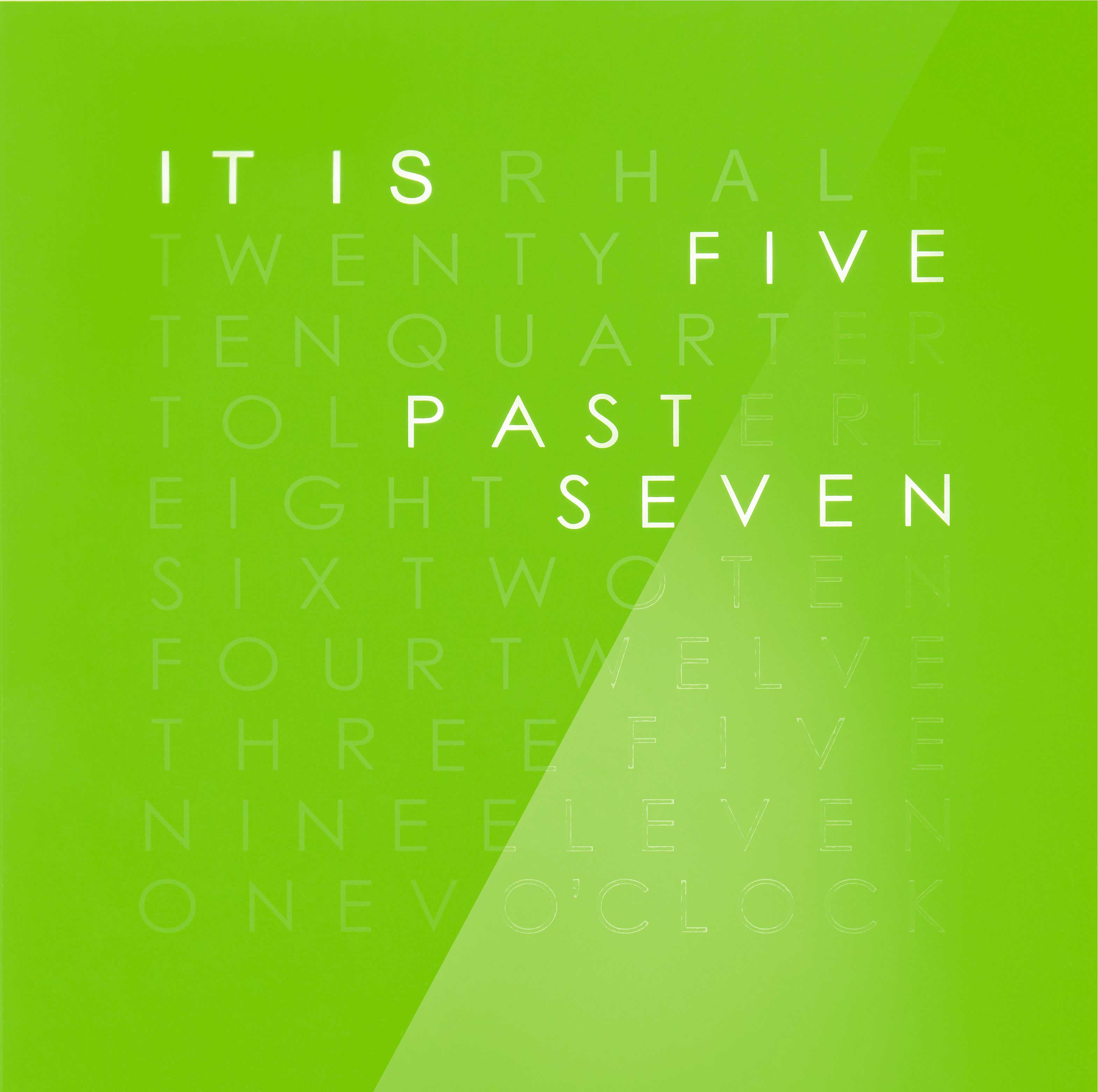 610mm x 460mm fully customisable word clocks – ideal for corporate branding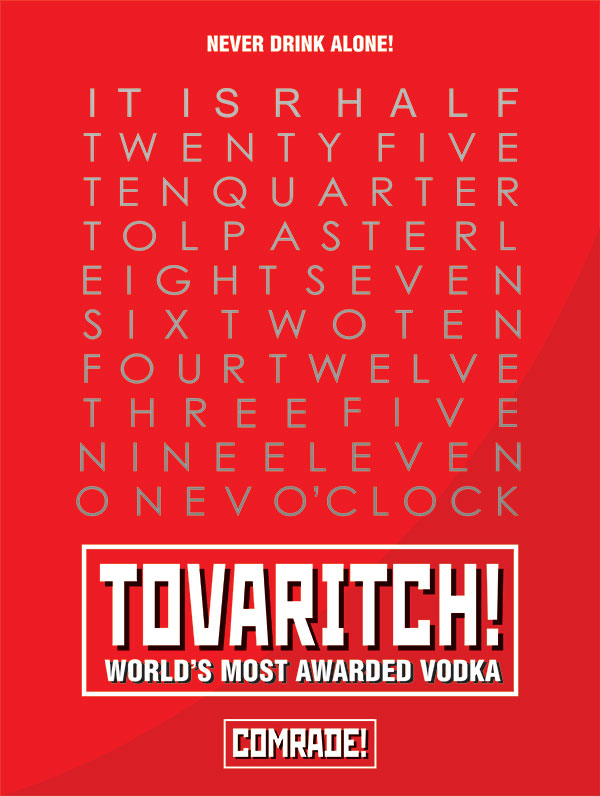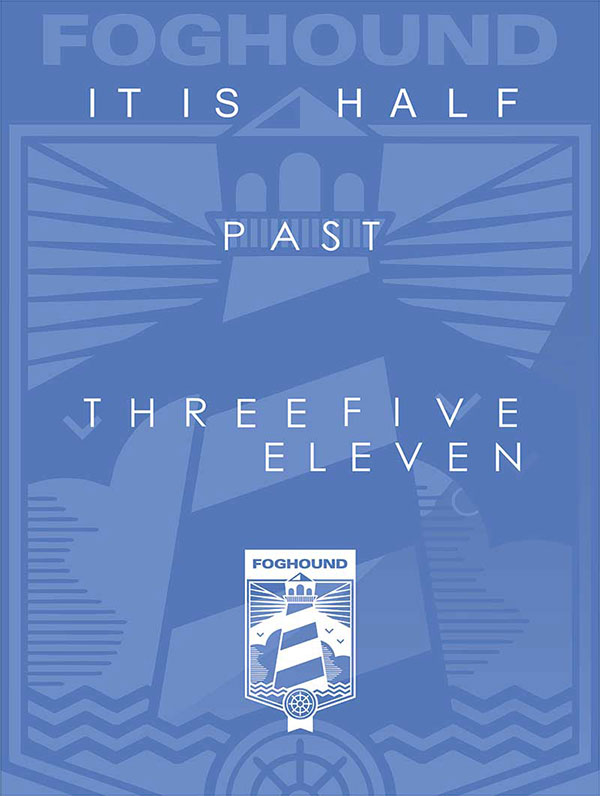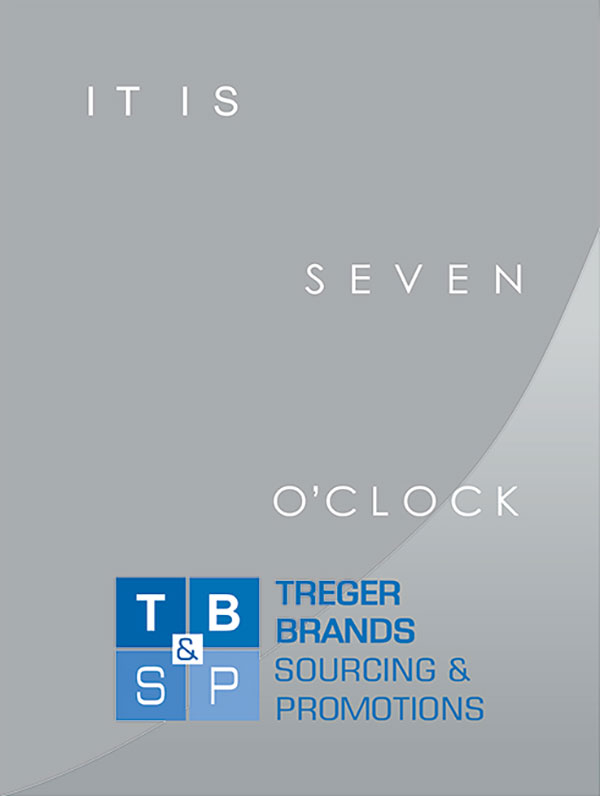 FAQ's
DO YOU POST CLOCKS INTERNATIONALLY?
Absolutely, postage costs are the responsibility of the customer.
HOW LONG IS THE CLOCK GUARANTEED FOR?
There is a limited lifetime warranty on the clock.  The clock is expected to last for at least 10 years.  Barring events such as deliberate misuse, immersion in water, lightning strikes, etc, when the guarantee will not apply.
If the clock fails due to electronic fault in a period of 10 years it will be repaired at no cost.  This excludes peeling of the clock face from normal wear and tear over time.
HOW ACCURATE AND NEAR TO THE REAL TIME IS THE WORD CLOCK IF IT ONLY TELLS TIME IN 5 MINUTE INTERVALS?
The clock should not lose more than a minute a month.
WHAT HAPPENS IN THE EVENT OF POWER FAILURE OR ESKOM LOAD SHEDDING; WILL I HAVE TO RE-SET THE TIME?
A small battery inside the unit maintains the time keeping circuitry so that when power is restored the clock reverts to the correct time.
WHAT IS THE MAINS OPERATING VOLTAGE OF THE CLOCK?
The clock operates from 110 volts to 220 volts AC
HOW MUCH POWER DOES THE CLOCK DRAW?
The clock consumes a meagre 6 watts of power
CONTACT US
Contact us today to buy your very own, one of a kind custom word clock. Fill in the short form and we will contact you with a quotation, or contact us directly on the details below.
International: +27 11 683 5100 | Local: 011 683 5100
Mobile: 082 492 0226 / 083 260 7114 | Email:  charmaine@timebrandits.co.za
We would love to hear from you. Give us a shout, or fill in the form below and we'll contact you.
* Prices exclude delivery costs.  Full payment on placement of order, unit/s available for collection/postage/couriering within 2 weeks of order + payment.